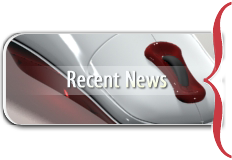 Web Design Development -
HTML/DHTML
CDN Solutions provides professional website design, development and maintenance services. We have created various website projects from brochure, CMS based site, Ecommerce sites to multi-functional web portals. CDN has a large pool of resources and the required business and technical expertise to develop websites of any complexity. We provide complete front-end and back-end development based on the latest technologies and industry trends. We update ourselves with latest technology and trends while keeping in constant touch with the legacy systems. That is why our portfolio includes quality websites with range of technologies.
CDN has developed many websites on conventional technology in HTML and DHTML using tables on customer demand. Following are some samples of the websites we have created using HTML/DHTML.
Contact us
You can contact us for details or information.
Our Corporate Office
604, Industry House,
A. B. Road,
Indore, 452001, INDIA
url:www.cdnsol.com
Our Offshore Offices
UK No.: +1-415-992-9060
US No.: +44-20 8588 5641
Directors' Desk
Mr. Surajit Mitra
Mobile: 98260-75357
Email: surajit@cdnsol.com
Skype: surajitmitra75
Mr. Chetan Naik
Mobile: 98932-35928
Email: chetan@cdnsol.com
Skype: chetan.naik
Marketing Department
+91-731- 3926748-317 , 3926749-317[ext]
Email: sales@cdnsol.com
Human Resource Department
+91-731- 3926748-[EXT-314,315]
E-mail: careers@cdnsol.com